Hello again, I'm going to make this a quick update. I'm still modeling. It's going well. I finished human consoles. It feels good to be replacing all my placeholder models with halfway decent looking models. Here are a few gifs of the new consoles alongside the modules from my previous post:
Here's a whole bunch of them: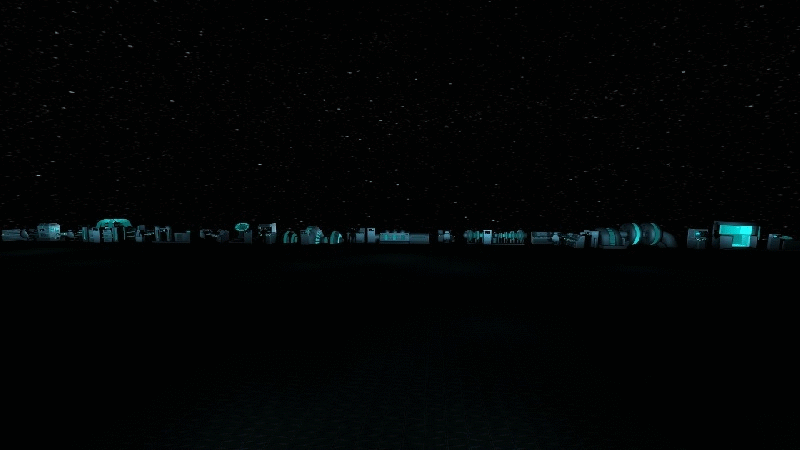 I've only got about 70 of the 380 models done (some of them are not pictured here) that I wanted to have done by mid June. I think I'm probably going to miss that deadline but I'm happy with the way things are looking and that is the most important thing to me right now. I'll be back with another update in a week or two.